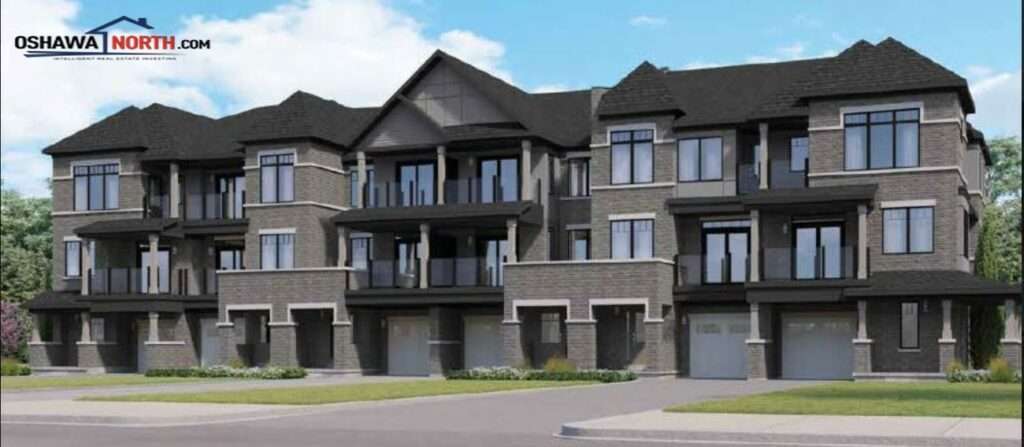 32′ Detached Homes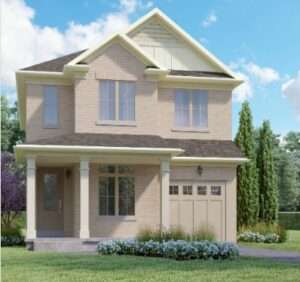 36′ Detached Homes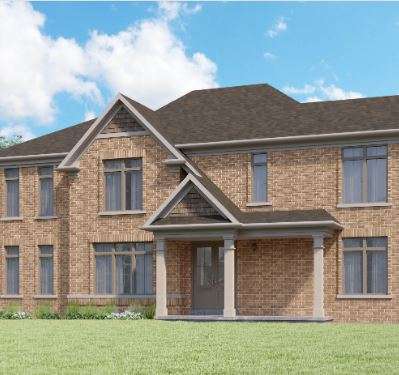 40′ Homes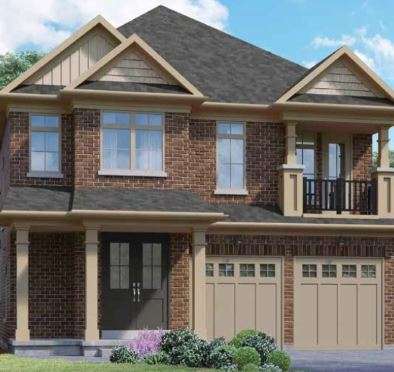 Back-to-Back Townhomes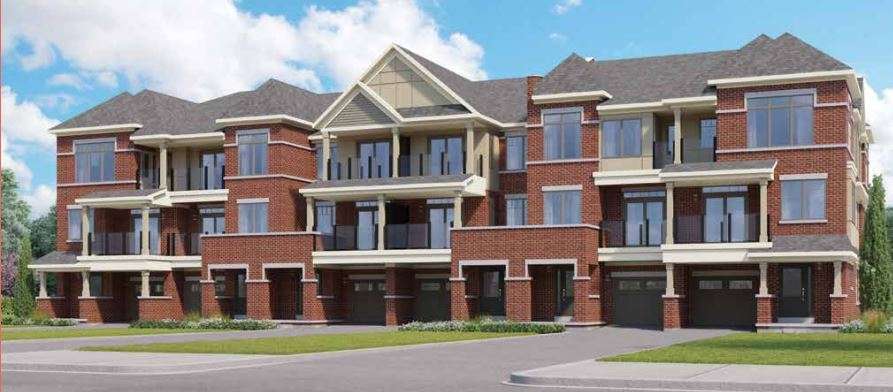 Traditional Townhomes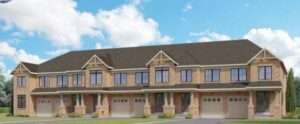 Homeward Hills is at the crossroads of connection and retreat, surrounding you with splendor and natural wonders, as well as a wealth of ways to head onward and beyond. A master-planned community ranging from 32-foot to 36-foot single detached homes and townhomes, both with 2 to 5 bedrooms. Located at 1040 Conlin Rd E, Oshawa. Unit price starts at $500,000.
Set within the tranquil greenspaces and abundant amenities of North Oshawa is a community developed to expand your horizons from the comforts of home. Here, amongst proximity and prosper, lifestyle dwells and opportunity reside. Plug in and unplug. Learn and lecture. Seek solace or explore.
Homeward bound. Home is now a place where everything happens. And more than ever you need space, not just to live but to thrive. Home ward hills connects livability with elegant design and craftmanship, envisioned to accommodate work, learning, life, play and beyond.
With Homeward Hills expert home personalization, you work side by side with their design consultant, selecting from a wide-range of finishes that come standard with every home. Available upgrade options will give you the ability to personalize and design finishes of your home.
Neighbourhood
The neighbourhood is also a short drive away from a plethora of amenities including cafes, restaurants, stores and much more. The neighborhood is also family-friendly and features several public and private schools including Seneca Trail Public School and Elsie McGill Public School. There are also several bus options available along Conlin Road East which are just a few steps from here. Motorists on the other hand will have easy connectivity with Highway 407 that further connects to several other regions of the GTA.
Reasons to buy:
Homeward Hills is developed by Sorbara Group of Companies who is known for building environment for families, individuals and companies for over 75 years. An integrated real estate, planning, development, and management firm focused on designing and designing constructive communities.
Homeward Hills is located in North Oshawa where urban and rural connect. Where you can escape the of the city without losing your connection.
Offers a wide range of homes, from single detached homes to townhomes.
You have the ability to personalize and design your home by working side by side with their design consultants.
Features and Amenities
Homeward Hills offer a number of spectacular standard design features to create sophisticated and luxurious interior spaces. Many models include features such as:
– Convenient access to garages through side mudrooms
– Second floor laundry rooms
– Optional finished basements in all model types
– Spacious walk-in closets or dressing rooms in master bedrooms
– Jack and Jill bathrooms that have an additional door for shower/toilet area, allowing for others to use the sink area while the facilities are in use
– Designed for living staircases in the heart of the home
– Enercare Smarter Home Package with every home
– Designed for You floorplans that were created to live, work, learn and play
Schools
Ontario Tech University
Ontario Tech University located at 2000 Simcoe Street North, Oshawa, a 4-minute drive away from Homeward Hills.
The university adapts to the ever-changing educational landscape by experimenting with the most effective ways to deliver flexible and dynamic learning, giving more choices to more people. By offering a range of credentials and experiential learning opportunities, and sparking entrepreneurship activities, the university provides learner-centered educational options.
The university inspires and equips students and graduates to make a positive impact in a tech-focused world. Students enjoy a stimulating campus life experience that includes hundreds of clubs, cultural and community events, recreational opportunities and a growing varsity athletics program featuring basketball, badminton, curling, dance, golf, hockey, rowing, soccer, and women's lacrosse.
It's on the cutting edge of education and was one of the first universities to implement the "Technology-Enriched Learning Environment" (TELE), where the students are encouraged to use the digital space in all aspects of their education.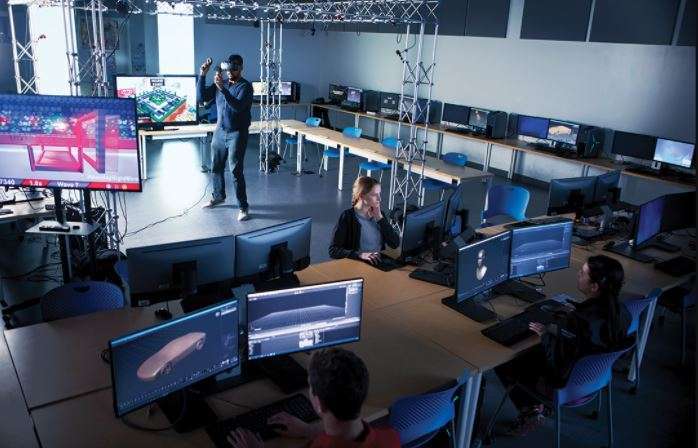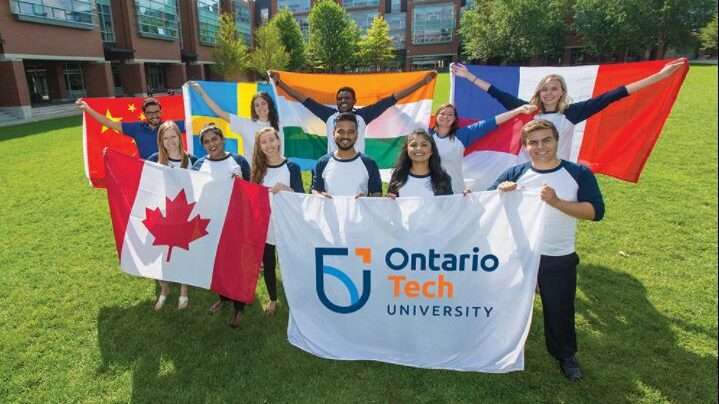 St. John XXIII Catholic School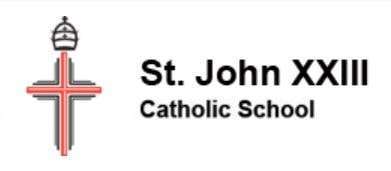 St John XXIII Catholic School was officially opened and blessed on June 16, 1968, by Monsignor Paul Dwyer.
Situated in the east Oshawa MacKenzie Park neighbourhood, the school was named for Pope John XXIII, who convened the Second Vatican Council (1962-1965). The original enrolment of 147 students spanned from Kindergarten to Grade 6, in eight classrooms with a total teaching staff of seven.
They offer a variety of programs and services to meet the diverse needs their students. With the teachings of Jesus at the core of everything, their educational programs are delivered with the knowledge and skills of certified staff and follow the Ministry of Education's curriculum for Kindergarten to Grade 8.
Maxwell Heights Secondary School
Maxwell Heights Secondary School is located at 1100 Coldstream Dr, Oshawa, a 4-minute drive away from Homeward Hills. Offers a variety of programs serving a very diverse community. We are proud of our climate of high expectations and excellence in academics, arts, and athletics, at both the curricular and extracurricular levels.
Students enjoy a wide variety of custom programming in Specialist High Skills Majors, including Health and Wellness, Information and Communication Technology (ICT), and construction. A selection of dual-credit options is available providing opportunities for earning college credits while still in high school.
Maxwell Heights S.S. was awarded the 2018 Dr. Bette M. Stephenson Recognition of Achievement by EQAO, acknowledging rising achievement in both academic and applied Grade 9 Math courses over the last three years. It is not surprising that the rise in achievement was also accompanied by a rise in students' positive attitudes towards math.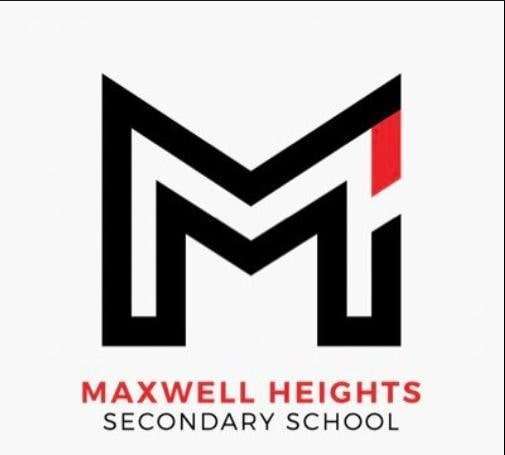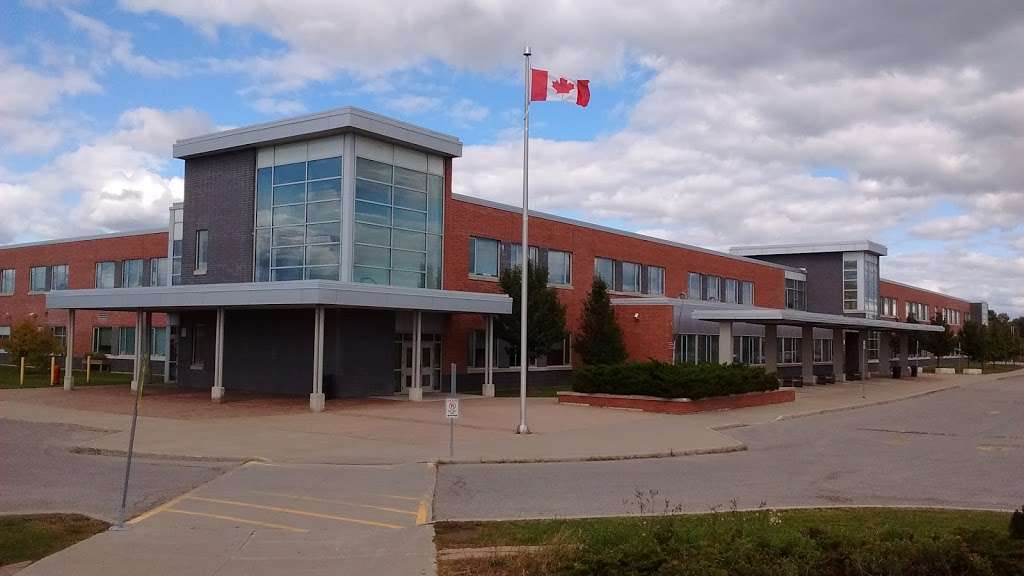 Other recommended schools near Homeward Hills:
Sinclair Secondary School at 380 Taunton Rd E, Whitby.
Northern Dancer Public School at 2200 Bridle Rd, Oshawa.
Kedron Public School at 1935 Ritson Rd N, Oshawa.
St. Anne Catholic Elementary School at 2465 Bridle Rd, Oshawa
Parks and Greenspaces
North Oshawa Park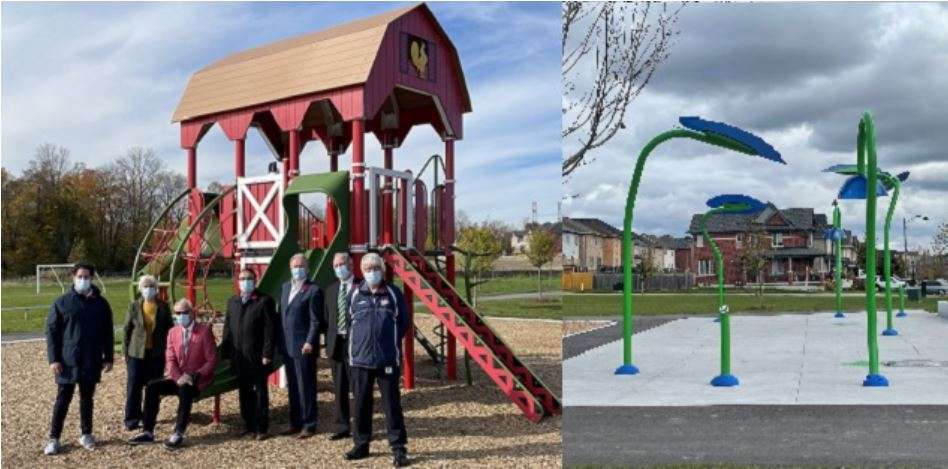 North Oshawa Park is a large park that is located at 1139 Mary St N, is a 7-minute drive away from Homeward Hills. It has plenty of recreational activities and amenities, making it an ideal place for families with children to visit and enjoy themselves.
For kids, there are two playgrounds – one for preschoolers, so they can play without fear of being run over by older children, and another for older children. There's also a wading pool which provides entertainment for younger kids who love playing in the water. Last but not least, there's an enormous sandbox where parents can let their kids loose while they lay down on a picnic blanket and take in some sun. For adults, there's a basketball court, a volleyball court and a soccer field where people can play sports. There's also a skate park which proves to be popular entertainment for teenagers who want to test out their new boards or try something new.
North Oshawa Park also has many green spaces where people can lay down on the grass and enjoy some fresh air. Along with this, it is surrounded by trees which provide shade from the sun for those who aren't too keen on getting a tan. The park is open from 6:00 a.m. to 6:00 p.m from November 1 to March 31 and extends to 10:00 p.m. from April 1 to October 31.
Harmony Valley Conservation Area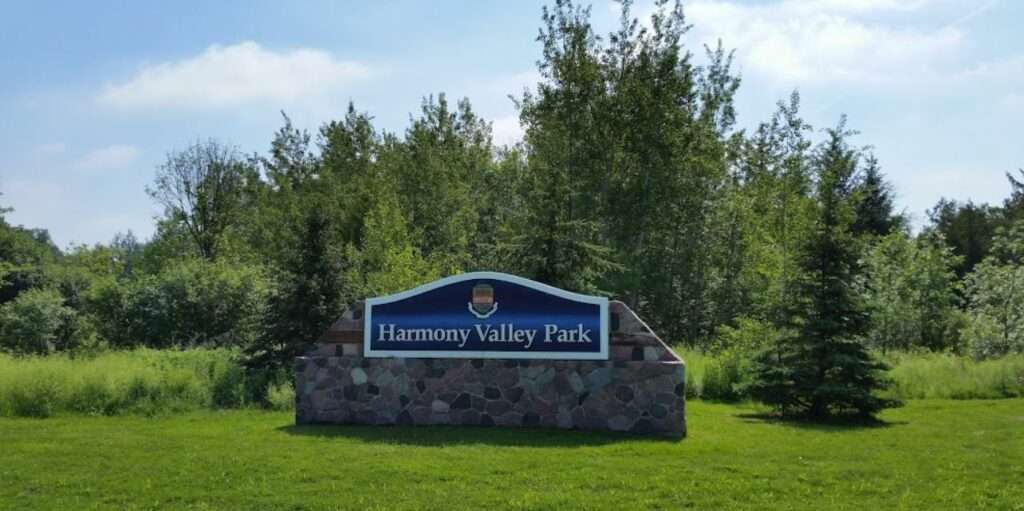 Located at 915 Grandview Street North, Oshawa, is a 6-minute drive away from Homeward Hills. It covers 28 hectares and contains a mix of habitats, including hardwood forests, coniferous plantations, open fields, meadows, and wetlands. The historic Lake Iroquois Shoreline runs along the north edge, and it is a unique geological feature. With its nature trails, the Harmony Valley Park is enjoyed by walkers, hikers, runners, and nature enthusiasts. In addition, there are several recreational nature trails throughout the park. The park is also suitable for dogs. Dogs can get all the exercises they need and get wonderful walking. The park is open from 6:00 a.m. to 10:00 p.m. from Mondays to Sundays.
Other Parks and Greenspaces near Homeward Hills:
Cedar Valley Conservation Area at 1655 Canadore Cresent
Lakeview Park – Area A at 117 Lakeview Park Ave #175
Mountjoy Park at Coldstream Drive
Dining Restaurants
Boston Pizza Restaurant and Sports Bar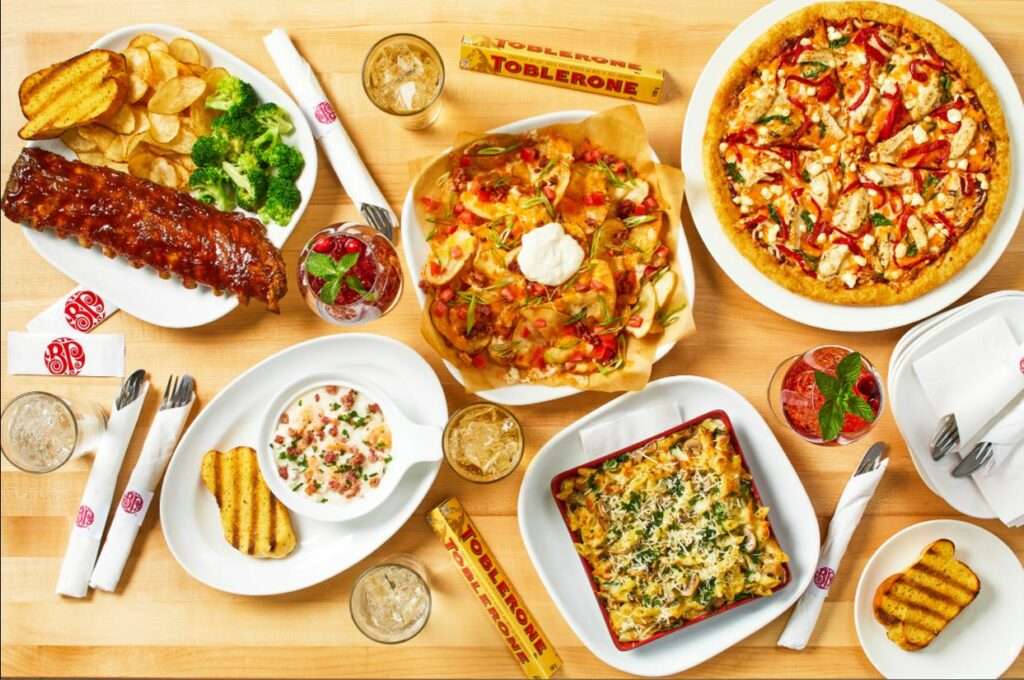 If you are looking for a casual dining restaurant that is perfect to visit with your family, the Boston Pizza is the perfect spot. Located at 951 Taunton Rd E, Oshawa a 4-minute drive away from Homeward hills serves up an extensive menu with more than 100 items to choose from. The casual atmosphere, combined with big-screen high-definition TVs in the sports bar, makes Boston Pizza as fun for families as it is for teams and groups of all ages.
Osmow's Shawarma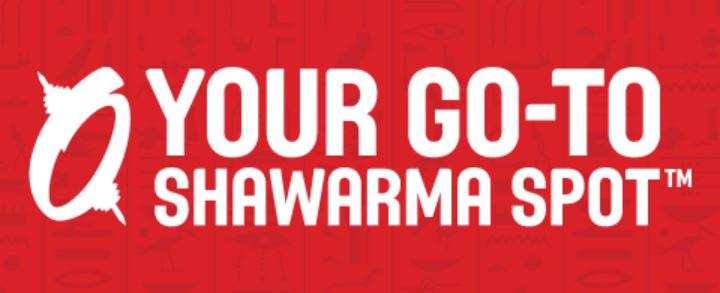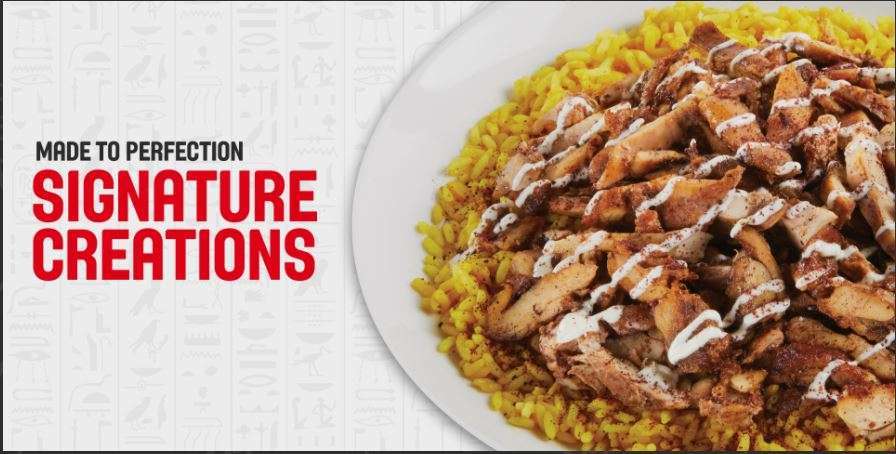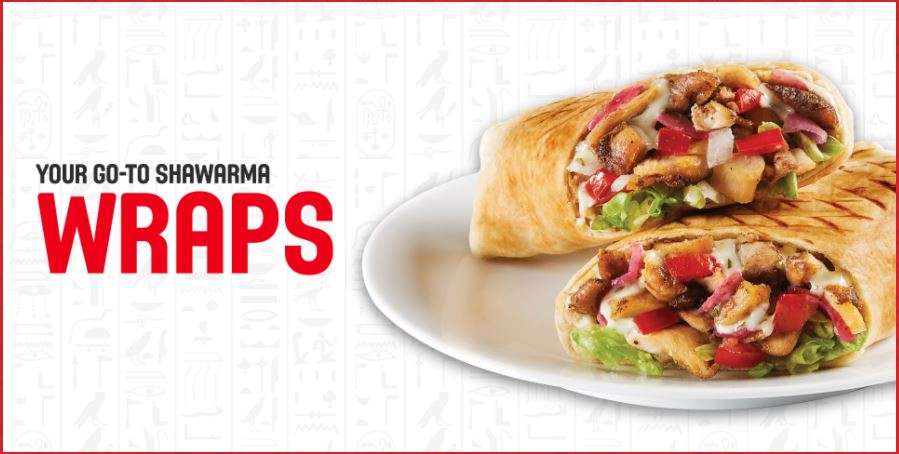 Osmow's Shawarma offers variety of Mediterranean foods, from Salads and Appetizers, different choices of Shawarmas and Wraps up to their Signature Creations that will surely satisfy all your cravings.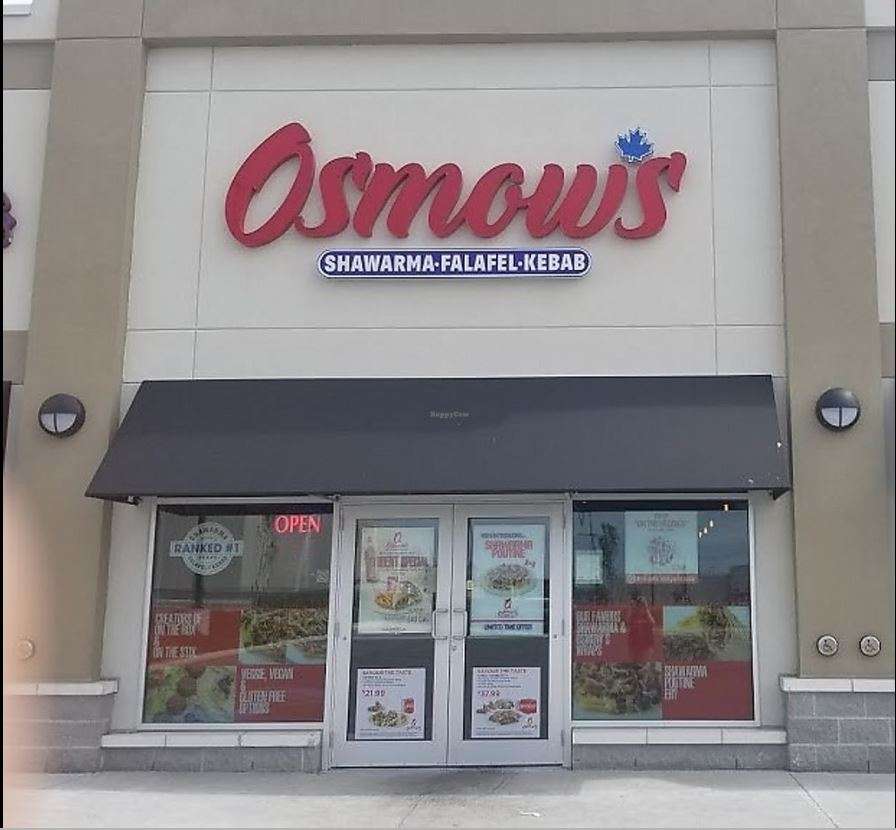 Discover the best shawarma in Oshawa – Harmony. Osmow's Shawarma is a Mediterranean restaurant that has been feeding local communities since 2001. From fresh Chicken Shawarma, to home-made Falafel, they have always been able to satisfy the cravings of their guests.
Located at 1393 Harmony Rd North Unit 2, Oshawa which is also a 4-minute drive away from Homeward Hills. Open Sundays to Thursdays 11:00am to 1:00am and Fridays to Sunday 11:00am to 3:00am.
Other Dining Restaurants, Retail and Services
La Pizza and Pasta at 30 Taunton Road E
The Crooked Uncle at 1180 Simcoe St N
Walmart at 1471 Harmony Road N
Real Canadian Superstore at 1385 Harmony Road N
Transportation
Highway 412
A controlled-access highway and former tolled highway in the Canadian province of Ontario. The route is 8.9 km (5.5 mi) long, connecting Highway 401 with the eastern extension of Highway 407. The route lies entirely within Whitby in the Regional Municipality of Durham, travelling within one kilometre of the border between Whitby and Ajax and Pickering (Lake Ridge Road).
On February 18, 2022, the Government of Ontario announced that Highway 412 would become toll-free from April 5, 2022, together with Ontario Highway 418.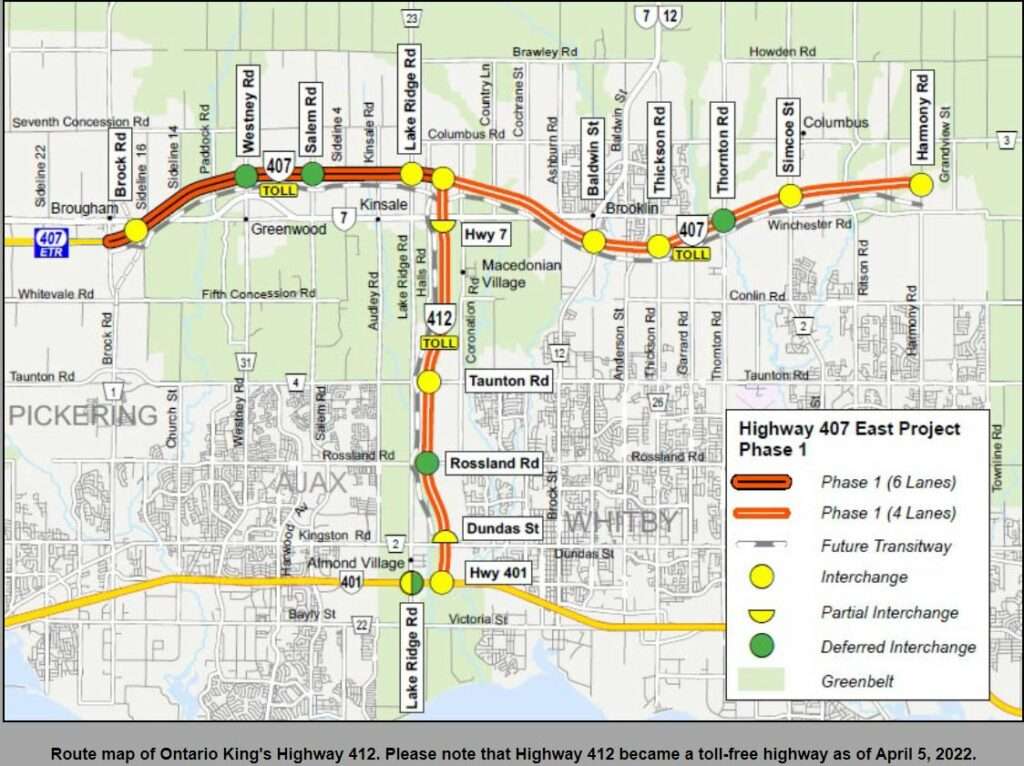 Oshawa GO Station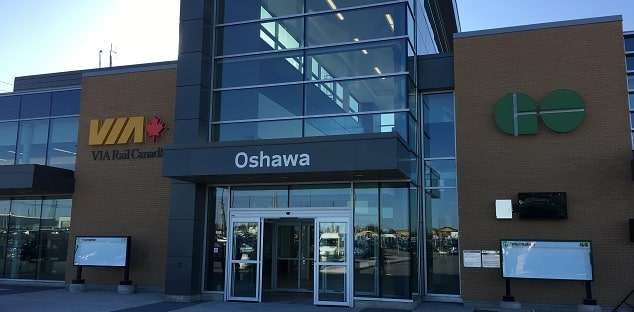 Oshawa GO station is a station for commuter rail, passenger rail and regional bus services in Oshawa, Ontario, Canada. It is the terminal station for the Lakeshore East line of GO Transit and serves Via Rail's Corridor service, which travels from Toronto to both Ottawa and Montreal. The bus terminal is served by bus routes of GO Transit and Durham Region Transit.
Oshawa GO Station has 1 island platform for GO Train, 1 island and 1 side for Via Rail. It's just 15-minute drive away from Homeward Hills.
Hours of operation: Monday to Friday: 5:45 a.m. to 12:45 a.m. and Weekends and holidays: 6 a.m. to 12:45 a.m.
Entertainment                                                                
Delmark Homes Centre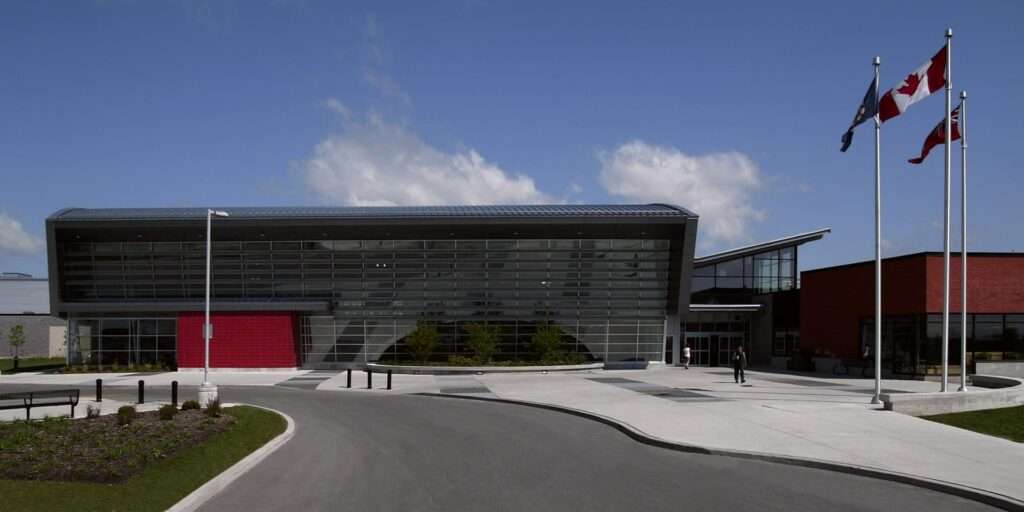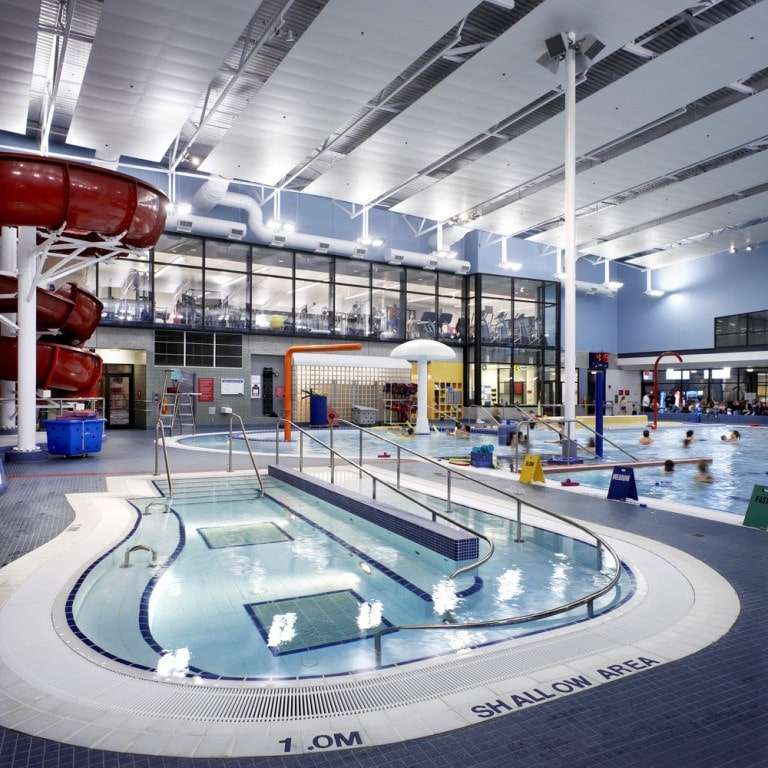 Formerly Legends Centre is located at 1661 Harmony Rd N. It's just a 3-minute drive away from Homewards Hills. The premier recreation and community facility is enjoyed by residents and visitors during all seasons. The facility includes a leisure pool with waterslide and lazy river, four NHL-sized ice pads, a gymnasium, aerobics studio, fitness centre and elevated indoor walking track, and is home to an Oshawa Public Libraries branch and Oshawa Senior Citizens Centres branch. Outdoor features include a community garden, seasonal splash pad and playground.
Hours of Operation: Monday to Friday 06:00 M to 09:00PM and Saturday to Sunday 08:00AM to 08:00PM
Parkwood Estate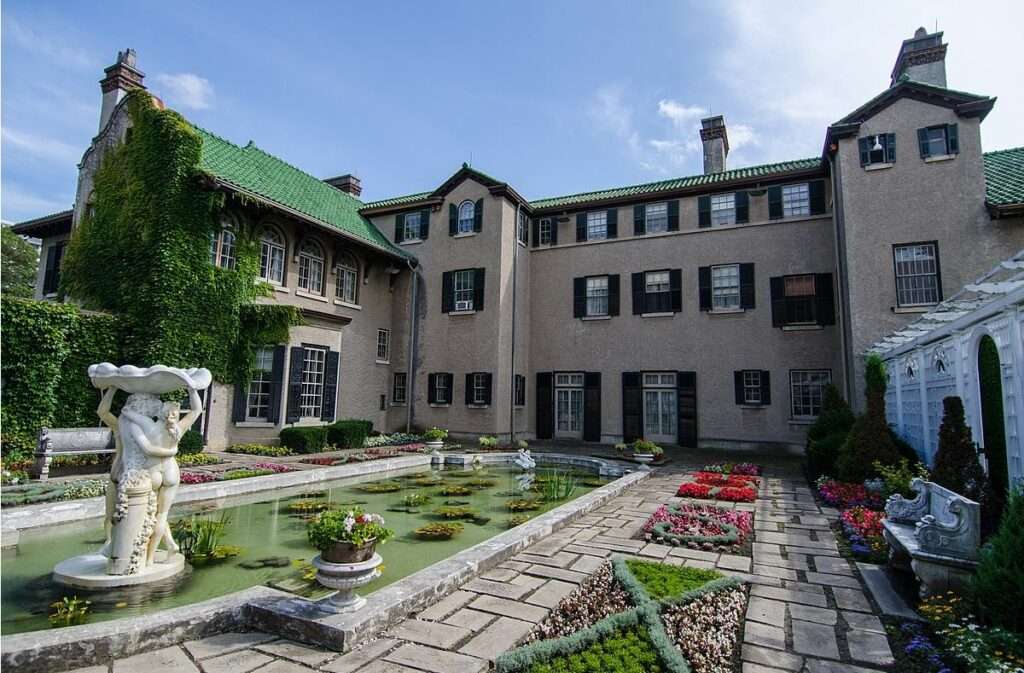 Located at 270 Simcoe St N, Oshawa is only 11-minute drive away from Homeward Hills. Immerse yourself in the beauty and history of this National Historic Site through daily site experiences, a variety of special learning opportunities, and events that will engage your senses.
Step back in time and experience the home of the late R.S. McLaughlin, Canadian auto baron and founder of General Motors of Canada. Inspired by early 20th century Beaux-Arts design, this 15,000 square foot, 55-room mansion was built between 1915 and 1917. The art, architecture, gardens, landscaping and original furnishings are all faithfully preserved in this National Historic Site.
Hours of Operation: 7 days a week – 10:30am-5:00pm
Other exciting places that you can visit:
Oshawa Golf and Curling Club at 160 Alexandra St, Oshawa
Cineplex Odeon Oshawa Cinemas at 1351 Grandview St N, Oshawa
The Ontario Regiment Museum at 1000 Stevenson Rd N, Oshawa