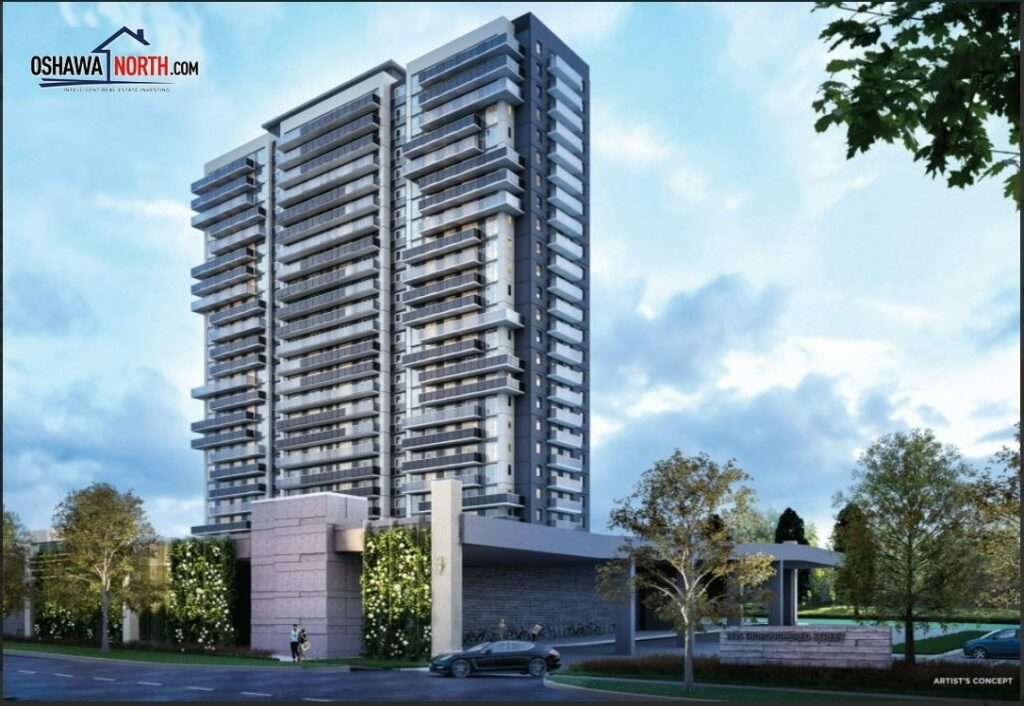 UC Tower Condo is a new pre-construction condominium development by Tribute Communities located at 2691 Simcoe St N, Oshawa, ON, L1H 7K4. The project features 479 luxurious suites in a variety of layouts and a 25-storey modern building. The condominium is located in the heart of a high demand neighbourhood that attracts a wide and varied demography. Scintillating features and state-of-the-art amenities await you at UC, ensuring residents a magnificent lifestyle! Magnificent outdoor terraces have been planned for the building offering you incomparable views of the neighbouring skyline.
The dynamic ambience of this vibrant master-planned community will be a great addition to Oshawa. In its vicinity, the condominium also has a number of attractive destinations and family-friendly centres. Prices of units at UC Tower Condos start from $189,900. Register with us to get priority access to suites.
It will be a sleek contemporary condo with a unit layout containing 1-bedroom, 2-bedroom, and 3-bedroom units. All the units will come packed with great fixtures, flooring, lavish cabinets, and overall finish. The glamorous lifestyle will come with designed interiors with beautiful architecture for outdoor spaces and facilities.
Assignment Asking price: $ 500,000.00
Purchase price: $ 442,159.99
Occupancy: July 2022
Maintenance Fees: approx $ 270 per month
Heat: Additional per month
Parking $ 29.95 per month
Locker: $ 11.95 per month
Deposit paid to builder
Deposit paid so far- 10%: $ 44,666.00
Deposit due on occupancy -1%: $ 6,771.00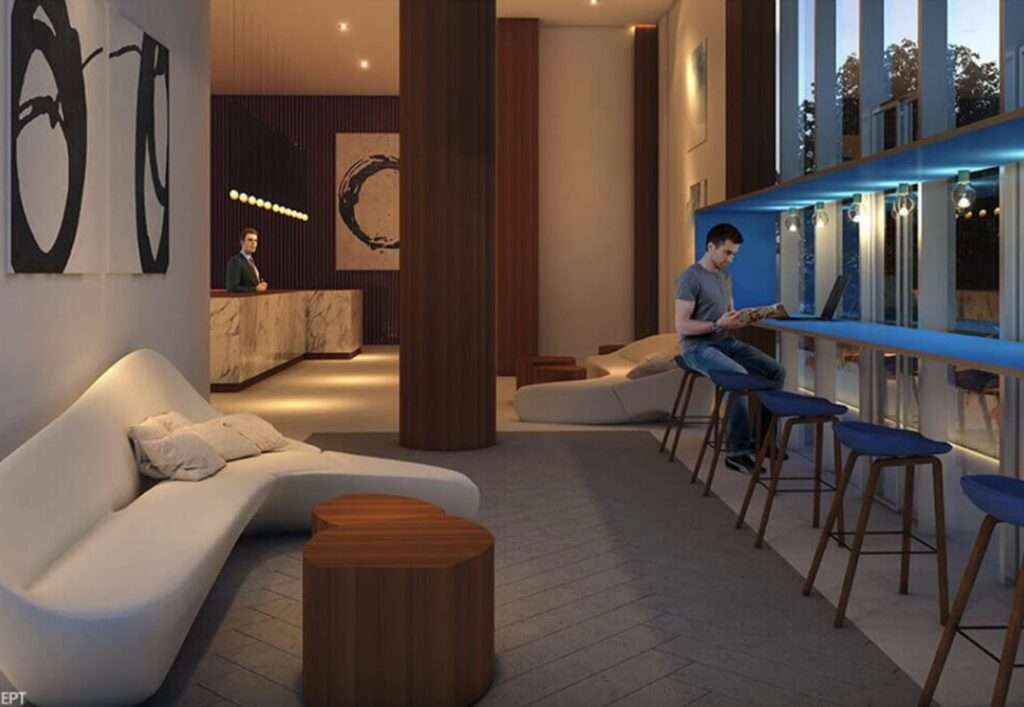 Parking $ 29.95 per month
Locker: $ 11.95 per month
Deposit paid to builder
Size: 524 sq.ft.
Bed: 1
Bath: 1
Locker: 1
Parking: 1 Spot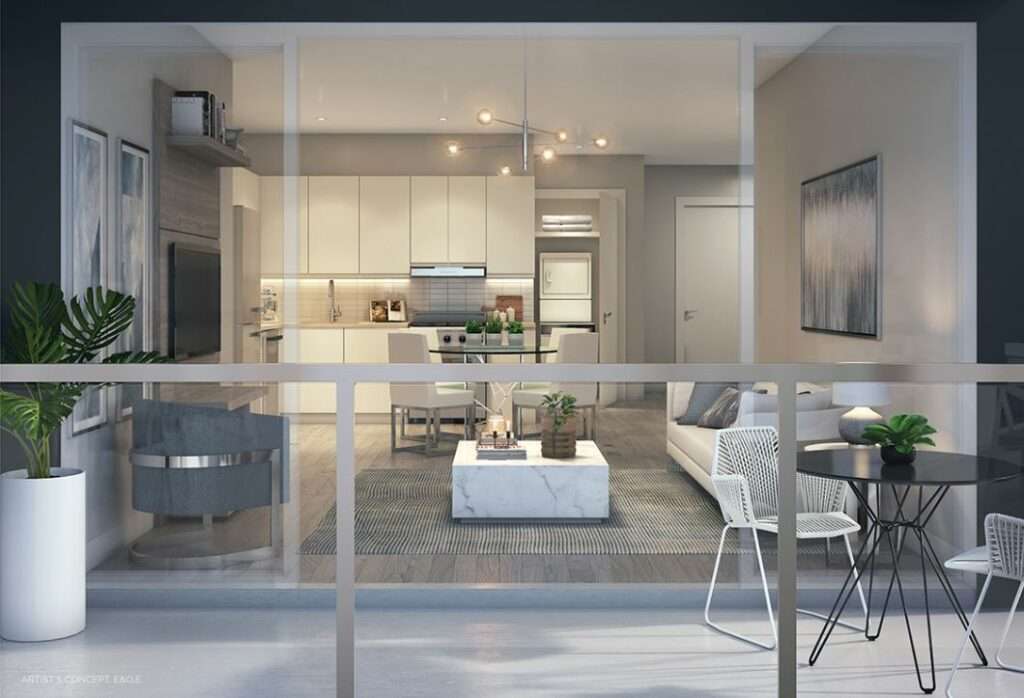 About the Developer
Tribute Communities is a Builder/Developer with over 35 years' experience who has built more than 30,000 homes across Southern Ontario. The company's reputation has been earned through their architecturally distinct and exquisitely designed homes that incorporate unique features, classic finishes and the very finest streetscapes and communities.
Since 1993, RioCan has helped shape the places Canadians want to work and shop. Now, RioCan Living is shaping the places they want to live. We know that building a community takes more than bricks and mortar. It takes people. When they select a project location and building team, they're thinking about the people who will one day call it home.
UC Tower Condo – Neighbourhood
With local transit, parks, athletic centres, and shopping all just outside your door, living at UC Tower takes convenience and matches it perfectly with substance to give you the ideal place to call home. It's also just a short 5-minute drive to get to the 407 highway. A great way to getaway when you need to.
UC Tower Condos – Amenities
One of the biggest perks of living in the UC Tower Condo is access to a range of admirable amenities. There's a private dining area which features catering kitchen to host guests. Residents can readily enjoy the large outdoor terrace with enough room for BBQs and cozy gatherings.
The ground level of the building will provide both indoor and outdoor amenities to residents. It will also feature a fully equipped fitness center, study area, business lounge area, dining space, and play center.
It also offers guest suites to accommodate guests to stay overnight. The indoor space stretches to about 9,556 sq. Feet of exceptional facilities. It comes with a beautiful party room which fits perfectly for a get-together and more. The building also features a unique elevator for bicycles. With its great accessibility option and close proximity to nearby luxuries, residents can savor the easy means of living.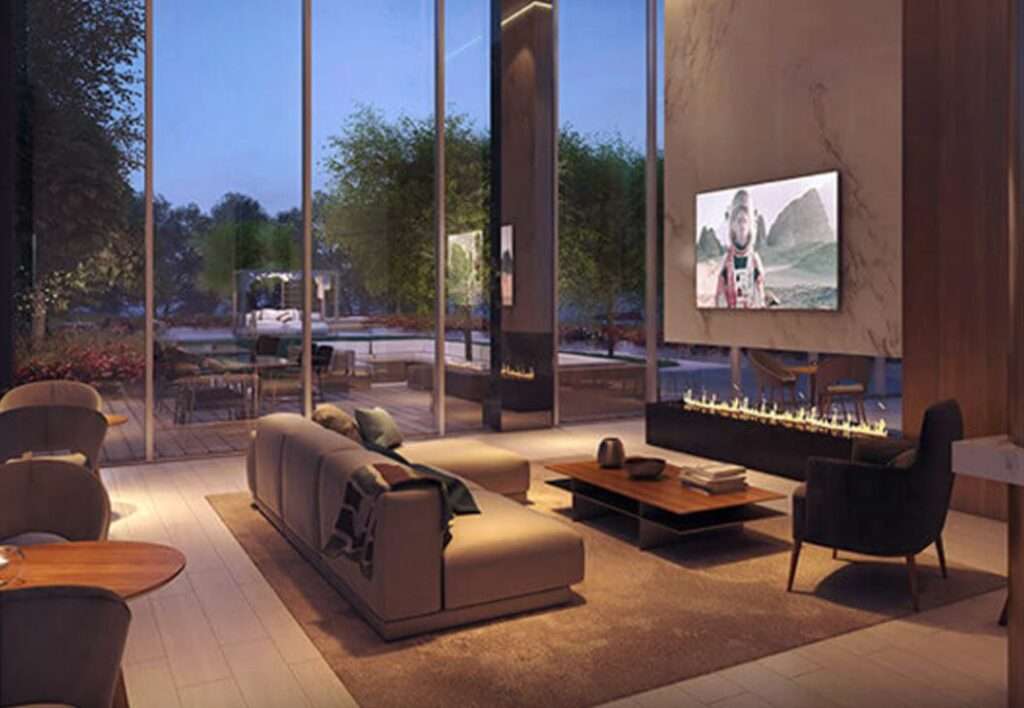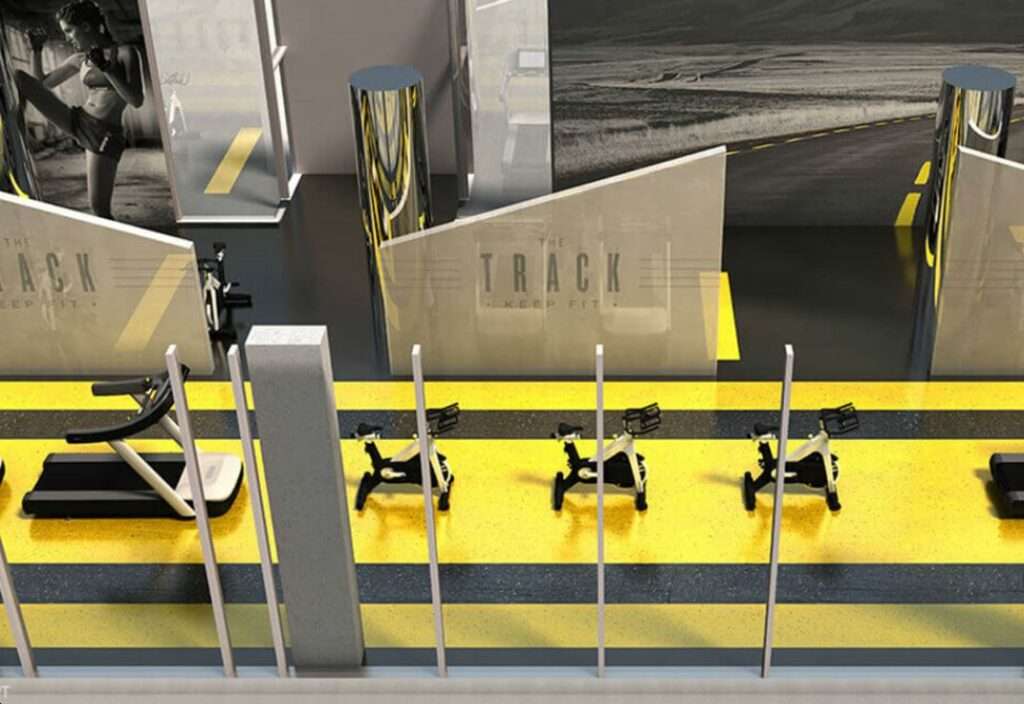 Reasons to buy:
Minutes from all of your shopping needs — 7 minutes from Big Box Stores such as Walmart, The Home Depot, Best Buy, Canadian Tire, The Real Canadian Super Store & More. 8 Minutes from the largest shopping centre in the Durham Region, Oshawa Centre, which features over 230+ stores, services, and dining options for you to enjoy
Travel with ease being just 7 minutes from Highway 407 & 14 Minutes from Highway 401
Perfectly located with just a 10 Minute Walk to Durham College & UOIT – The Ontario Institute of Technology. You are also 16 minutes from the Whitby GO Station where you are able to take the GO Train to Union Station in less than 30 minutes. And conveniently located just 4 Minutes from the Oshawa Executive Airport.
Access to over 18,000 square feet of exceptional amenities. You'll also be able to enjoy 7,782 square feet of beautiful outdoor space.
It is developed by Tribute Communities which is known for their architecturally distinct and exquisitely designed homes that incorporate unique features, classic finishes and the very finest streetscapes and communities.
Transportation
Oshawa is a transit hub. It's only 45 minutes to Pearson International Airport. It's right in the Highway 401 and 407 corridors, making it easy to get around. GO Transit has two new stations coming to Oshawa plus a new layover facility. Not to mention the Durham Region Transit that is always growing. UC Tower specifically is perfectly situated to quickly jump on the 407 so you can hit the road for an adventure.
GO Transit
GO Transit which is a 16-minute drive from UC Towers Condo is the regional public transit service for the Greater Toronto and Hamilton Area. GO's distinctive green and white trains and buses serve a population of more than seven million across more than 11,000 square km stretching from Hamilton and Kitchener-Waterloo in the west to Newcastle and Peterborough in the east, and from Orangeville and Beaverton in the north to Niagara Falls in the south.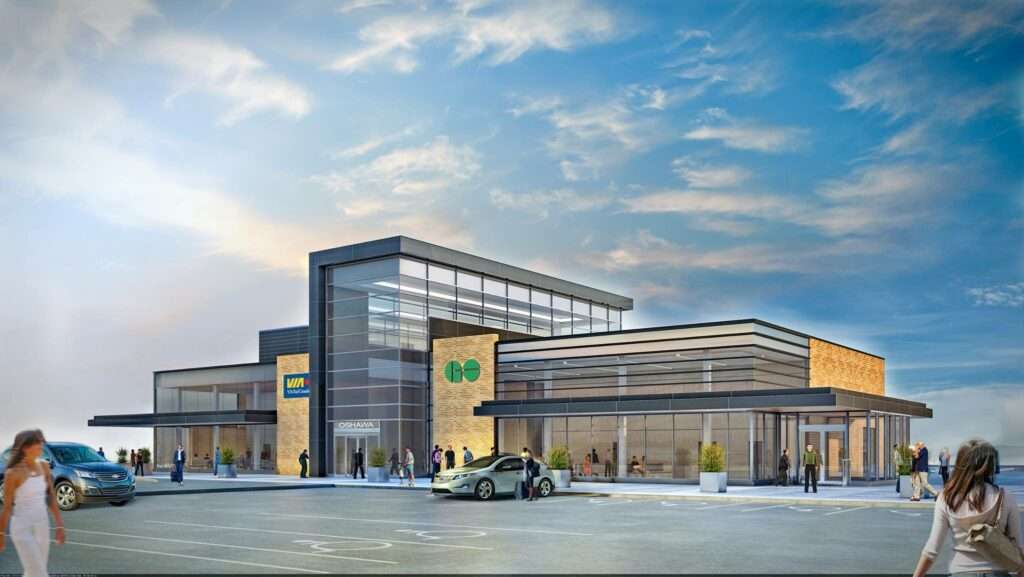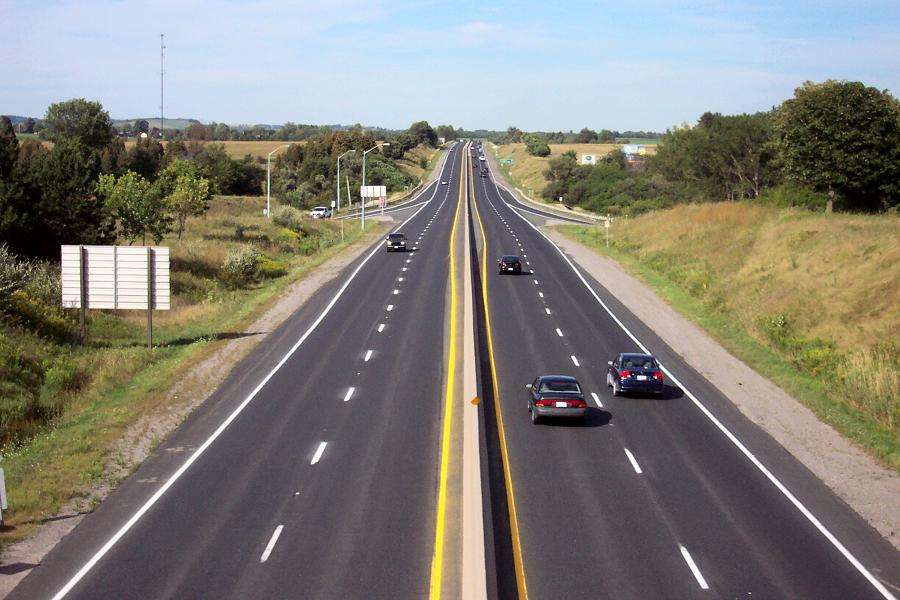 Highway 407
Highway 407, a 9-minute drive from UC Towers Condo is the first provincially owned tolled highway in Ontario. The Province sets and regulates tolls, retains the toll revenue and establishes customer service standards. To ensure a seamless experience for users of both highways, 407 ETR provides tolling and customer services on the Province's behalf for Highway 407 (including Highway 412 and Highway 418).
Schools
University of Ontario Institute of Technology
One of Canada's newest universities, UOIT, is an amazing place to learn. Its main campus is just minutes from UC Towers and it offers a wide range of undergraduate and graduate programs in science, engineering, health and information technology, while a second campus in downtown Oshawa offers social science and teacher education programs. It's on the cutting edge of education and was one of the first universities to implement the "Technology-Enriched Learning Environment" (TELE), whereby the students are encouraged to use the digital space in all aspects of their education.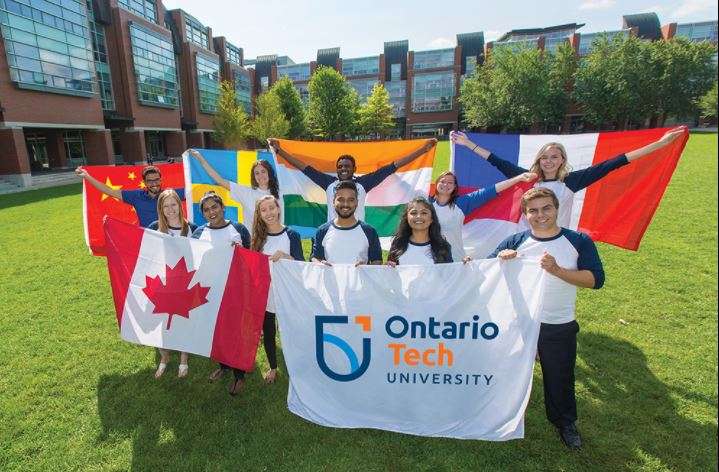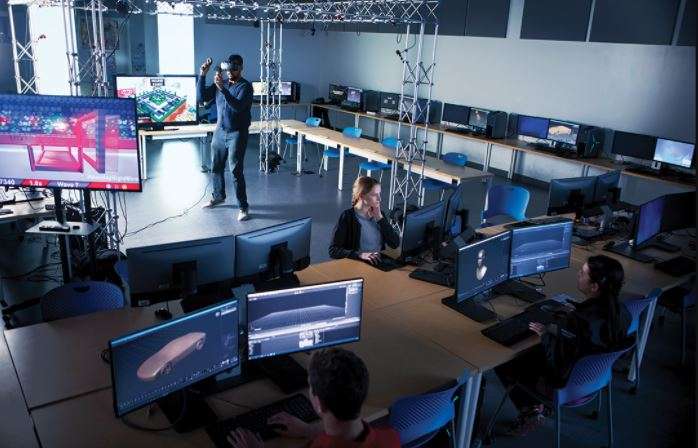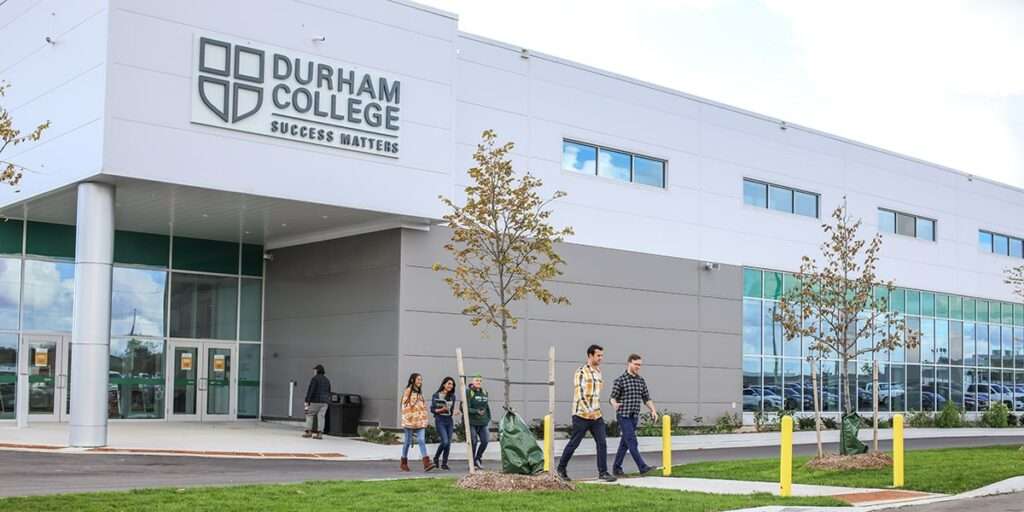 Durham College
Sharing its beautiful campus with UOIT, Durham College has been steadily growing since being founded in 1967. With diverse course options and a desire to be an institution that has something for everyone, Durham College is known for its wide range of programs including: business, information technology, media, art, design, general arts, science, skilled trades, justice, emergency services, health and engineering technology. With a state-of-the-art recreation centre, library, and tons of eating and studying options, this is a great campus to call home.
Other Schools and Universities near UC Tower Condo:
College Hill Public School located at 460 Wilson Rd S, Oshawa
Mary Street Community School located at 110 Mary St N, Oshawa
Northern Dancer Public School located at 2200 Bridle Rd, Oshawa
St. Anne Catholic Elementary School located at 2465 Bridle Rd, Oshawa
Dining Restaurants
Rainbow Restaurant
Durham Region's oldest restaurant – serving the community since 1958 is conveniently 12 minutes' drive from UC Tower Condo. Owned and operated by the Givelas family continuously for over 63 years. Rainbow Family Restaurant offers great food at great prices with great service. You can surely satisfy all your cravings, because Rainbow Restaurant has everything on their menu, from sandwiches to main dishes that is perfect for you and your family.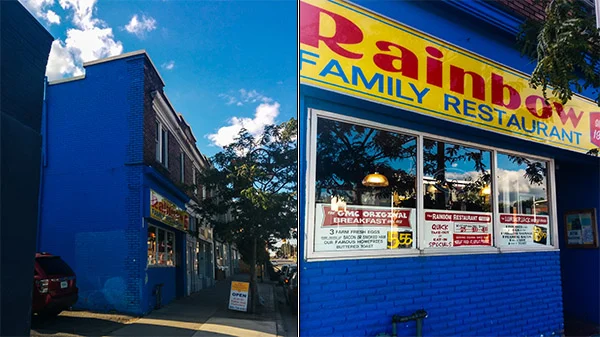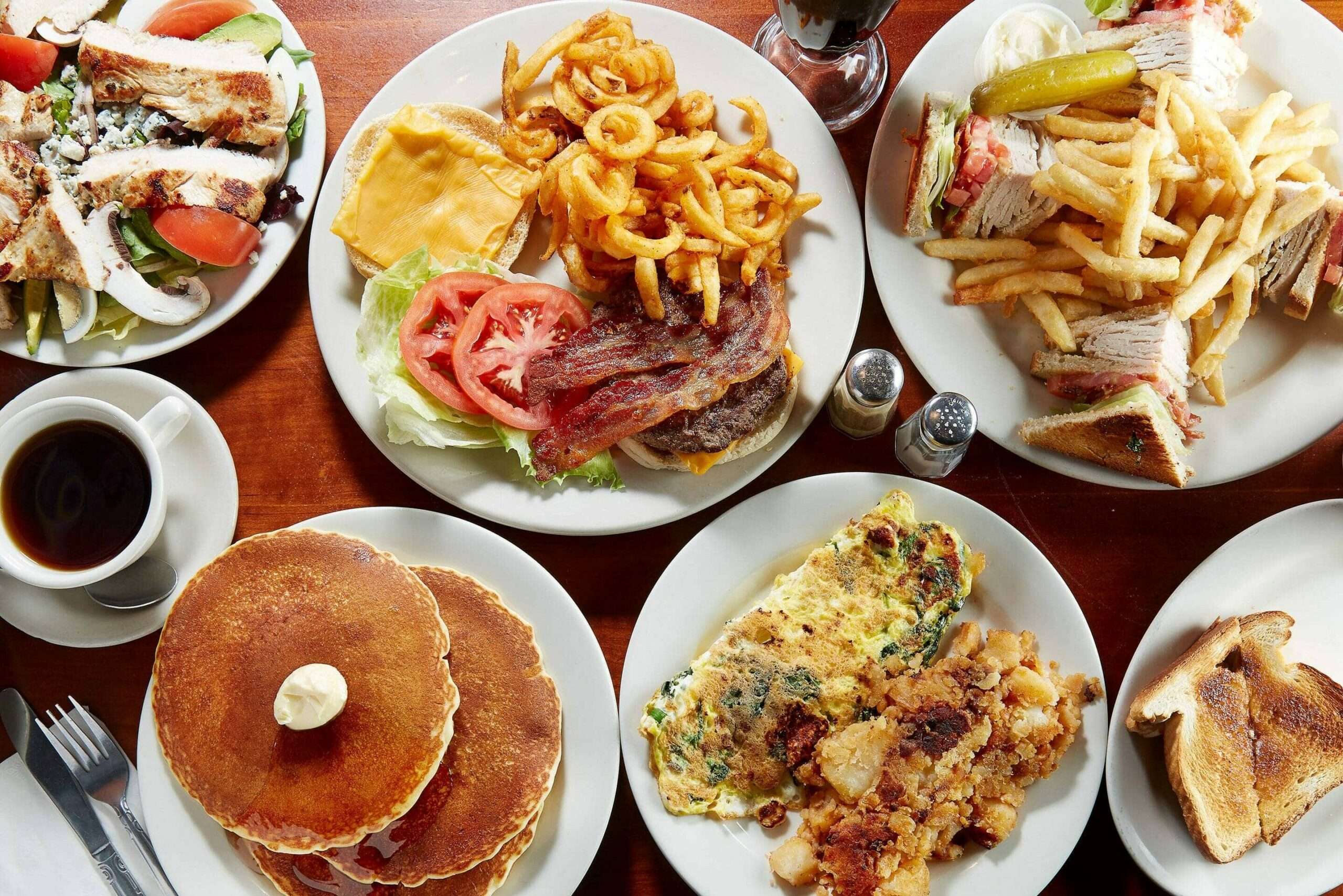 Harpo's Restaurant
If you are looking for an exceptional dining experience and exquisite cuisine catering to every special occasion then Harpo's Restaurant is surely what you're looking for. Located at 44 Stevenson Road South, Oshawa, which is only 12-minute drive from UC Tower. Harpo's Restaurant is open every Wednesday-Sunday from 5:00pm-9:00pm. They are also available for private events: weddings, business lunches, dinners, cocktail receptions, and more.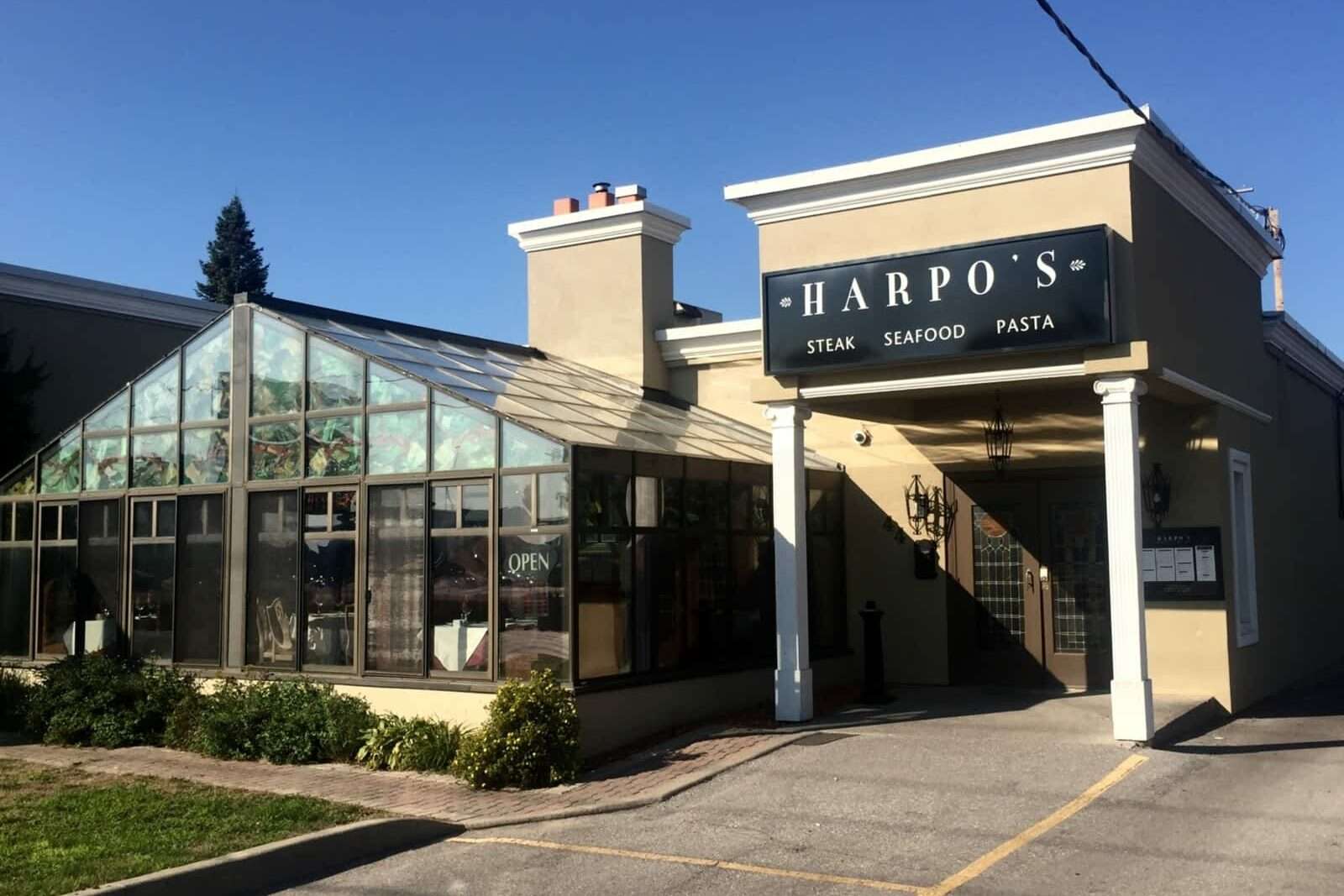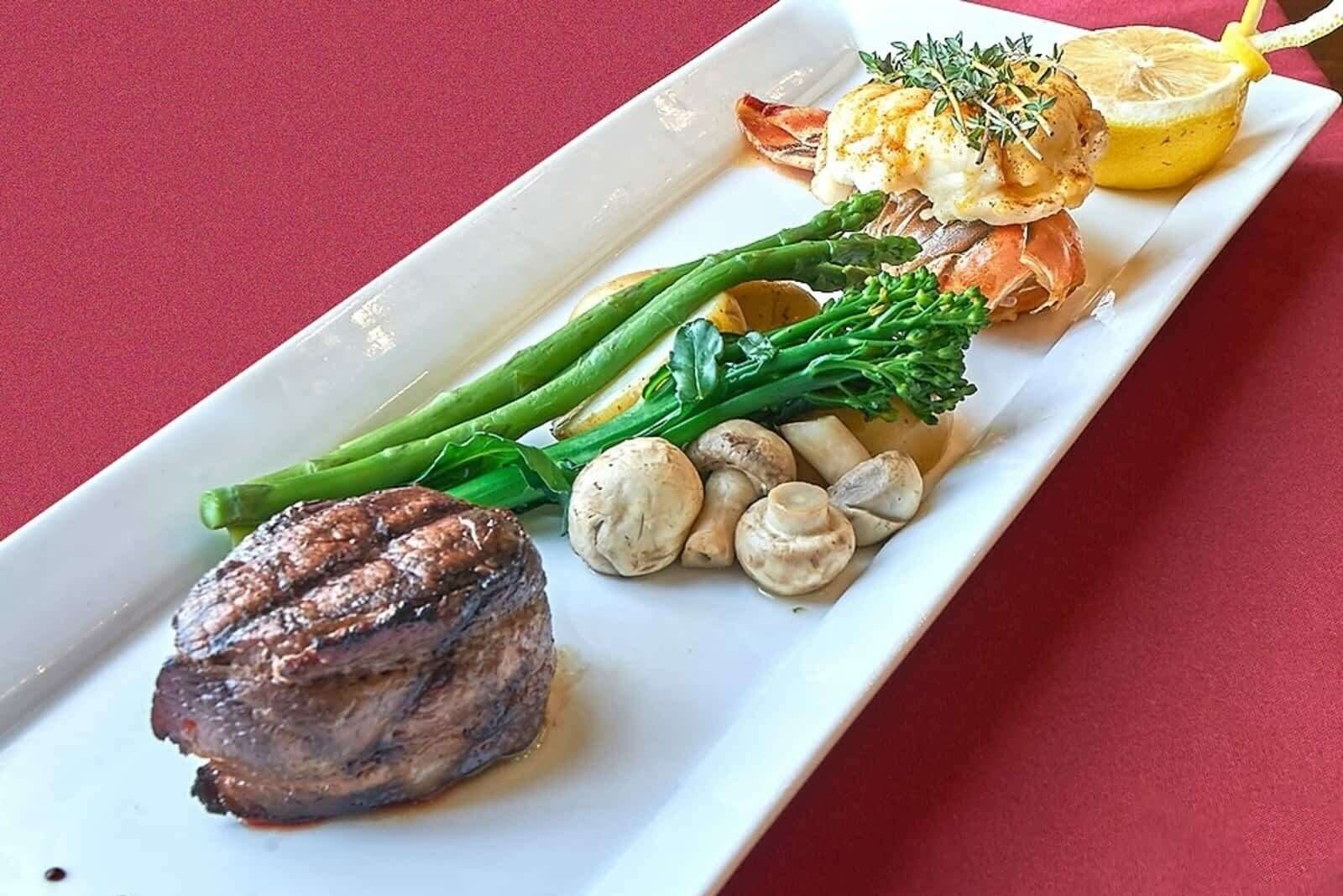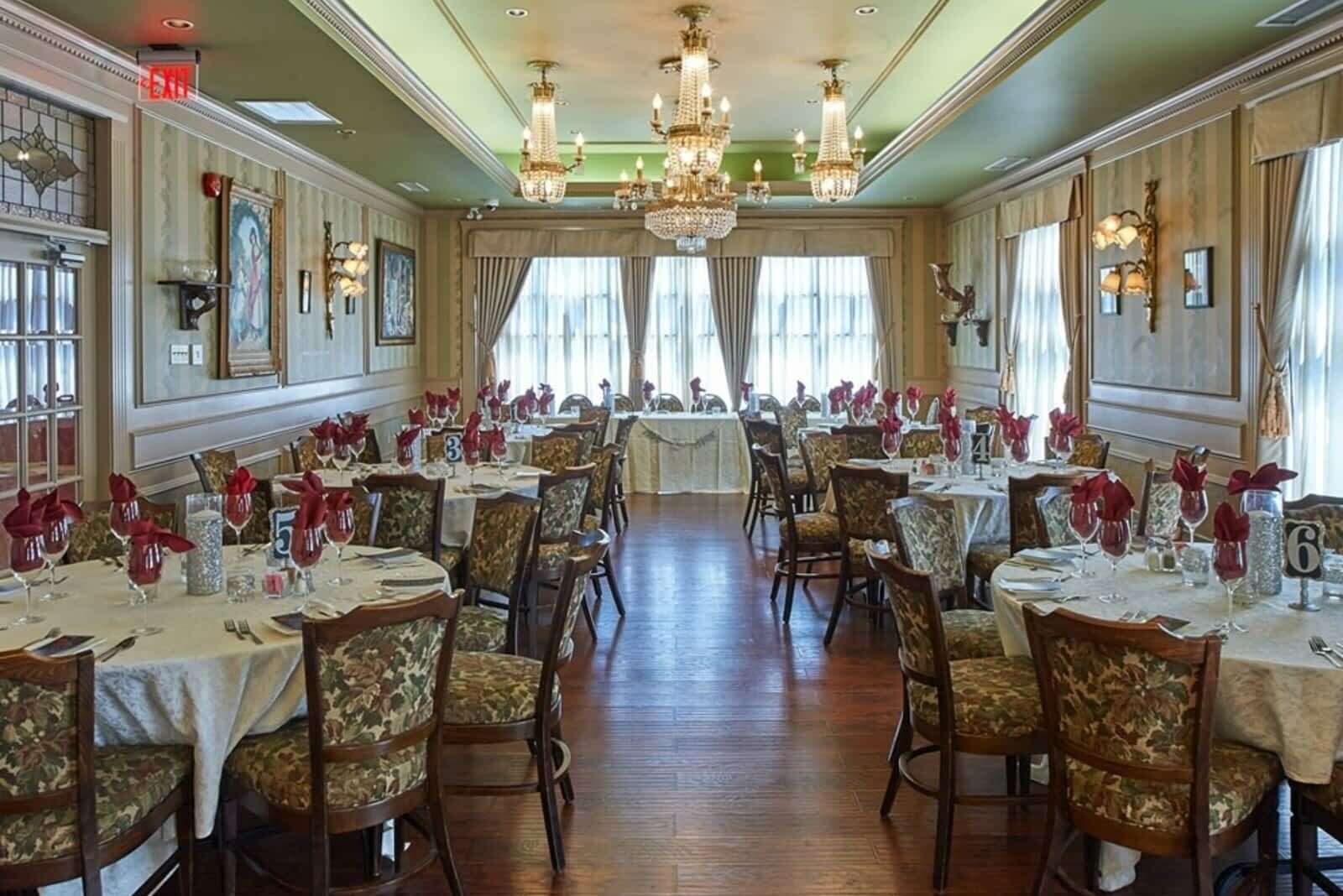 Other restaurants that you can try near UC Tower Condo:
Cyrus Persian Restaurant located at 563 Ritson Rd S, Oshawa
Berry Hill Food Co. located at 82 King St W, Oshawa
The Keg Steakhouse + Bar – Oshawa located at 255 Stevenson Rd S, Oshawa
La Pizza & Pasta located at 30 Taunton Rd E, Oshawa
Entertainment and Shopping Centres
Tribute Communities Centre
Home of the OHL's Oshawa Generals, this world class facility has hosted countless concerts, sports, and international events including the 2015 Pan Am Games. It's also home to the Oshawa Sports Hall of Fame. This beautiful mid-sized arena is a corner stone of the vibrant downtown community that Oshawa has been developing and it remains a marquee stop for many touring events.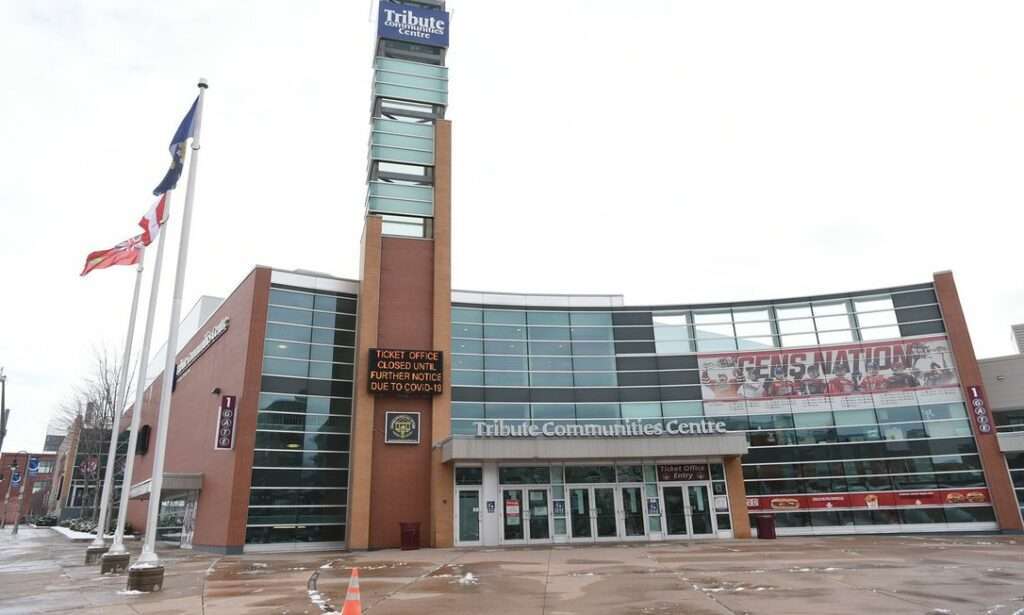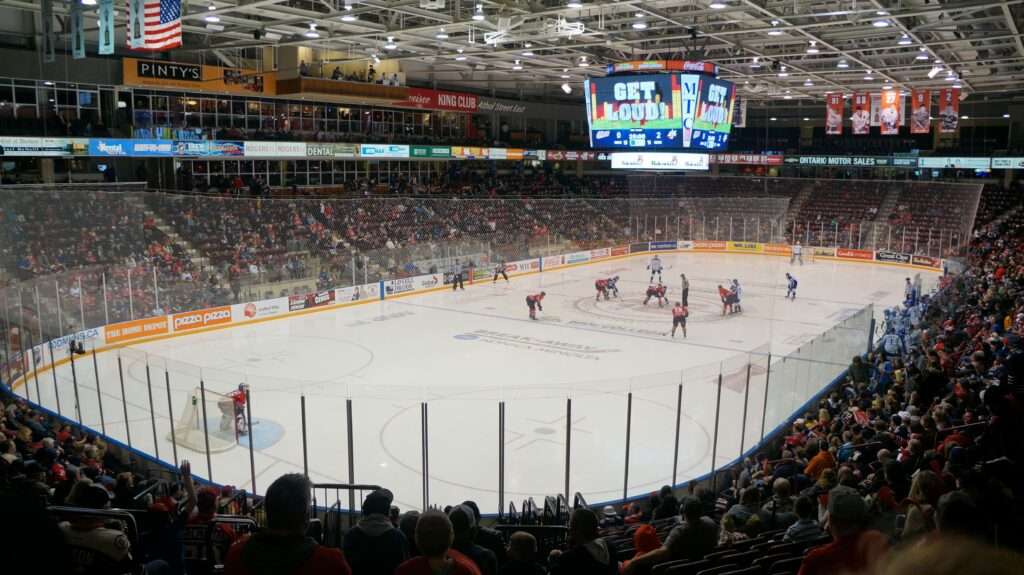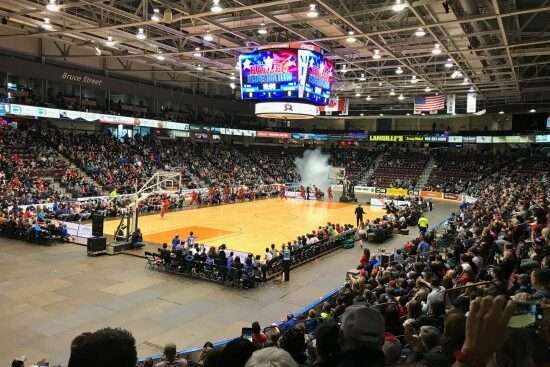 Oshawa Centre
Existing since 1956, Oshawa Centre which is only 22-minute drive away from UC TOWER is an unenclosed shopping centre and included only 28 stores in its directory. Its original structure focused on an outdoor shopping experience and was only a sixth of the size that it is today. This 10-million-dollar project was coined "Canada's most beautiful shopping centre" and housed the formerly popular Eaton's of Canada as its major anchor store. Throughout its existence Oshawa Centre has transformed, undergoing major renovation to a completely indoor mall complex in 1968, renovated in 1994 and redesigned the south end in 2009 to include H&M, Sport Chek, and Shoppers Drug Mart and open everyday from 10:00am-8:00pm.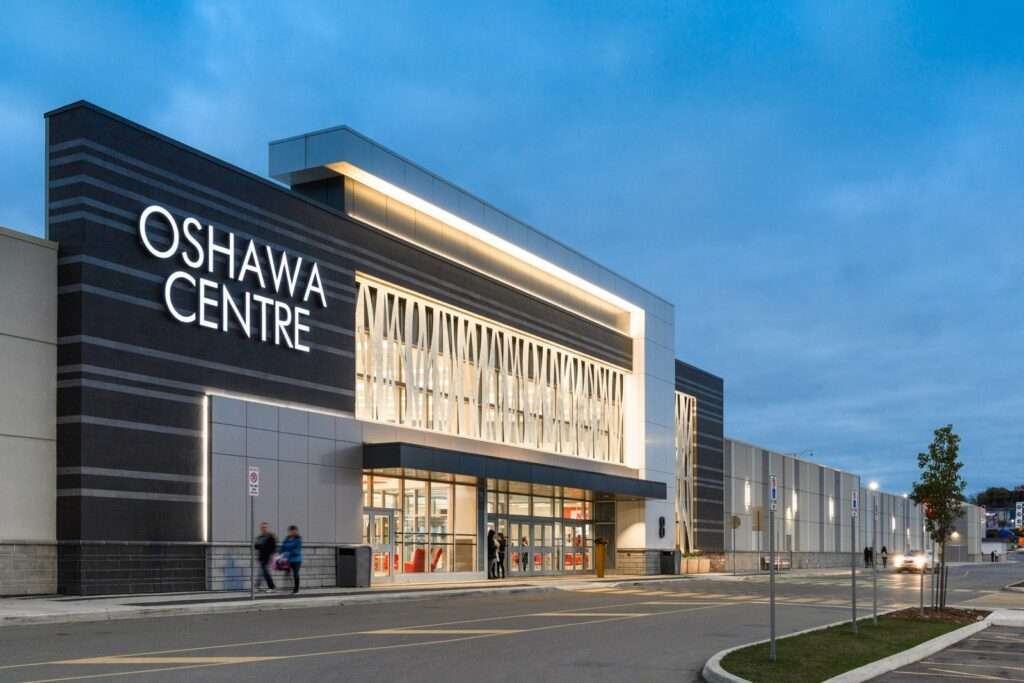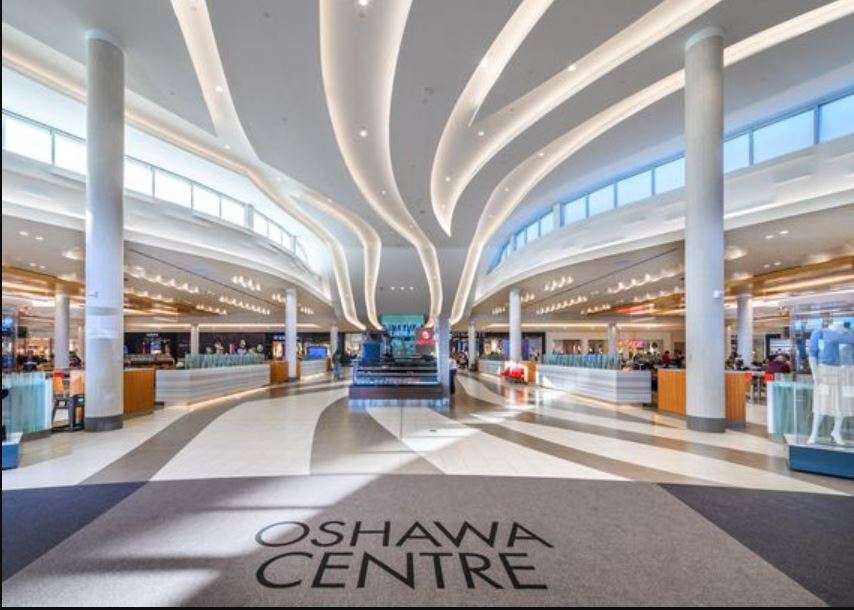 Sky Zone Trampoline Park
Sky Zone is the world's first and largest indoor trampoline park. The inventors of "fun fitness" and the makers of trampolines as far as the eye can see. They give one of the greatest workouts ever combined with awesome, healthy fun. They have been voted the number one "out of the box" workout and the "best party ever." Experience WOW – the weightlessness of bouncing, flipping and landing in a pit filled with 10,000 foam cubes. The park is located at 240 South Blair St Unit-3 Whitby, and open every day 9:00am-9:00pm.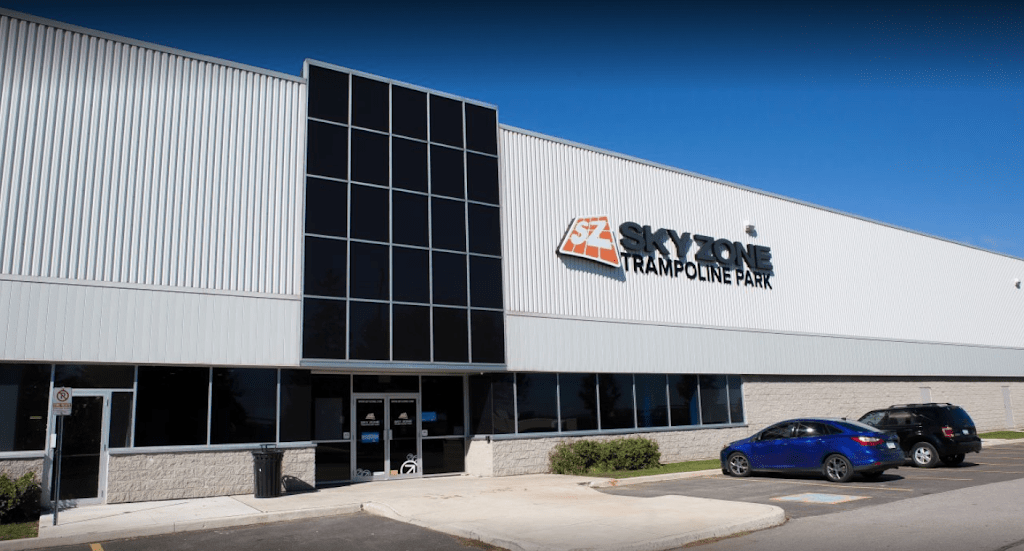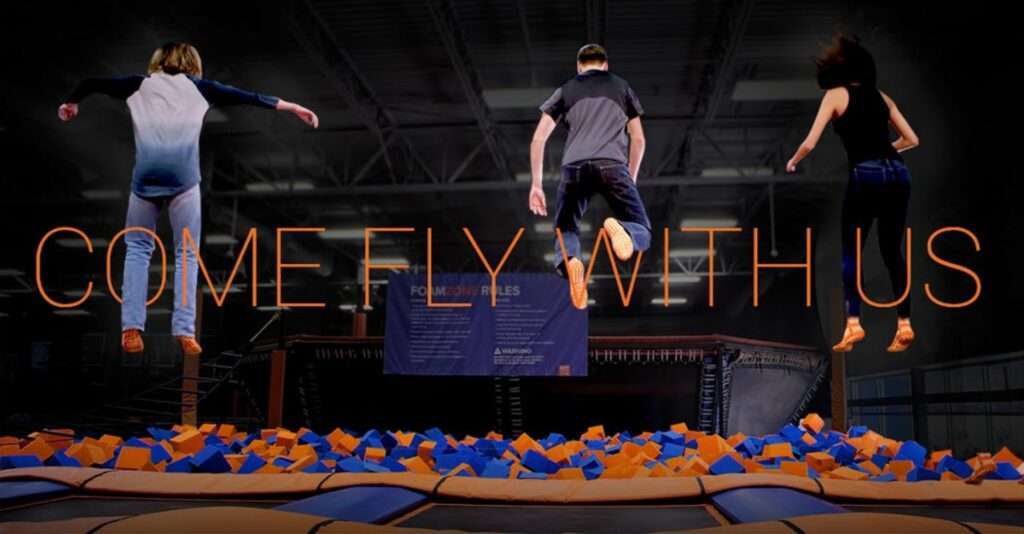 Other exciting places that you can visit:
Midtown Mall located at 00 John St W, Oshawa
SmartCentres Oshawa South located at 680 Laval Dr, Oshawa
Campus Ice Centre located at 2200 Simcoe St N, Oshawa
Niagara Park located at 8C6, 360 Niagara Dr, Oshawa